Who Is Tanya Smith-Lorenz?
Hi I'm Tanya, the founder of More Business Buzz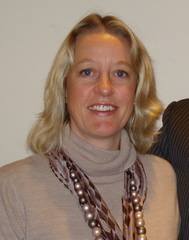 First, a bit of back story. I graduated with an Honours Degree in Marketing in the 90's then went on to work for one of the top UK national food retailers for a decade, doing high level process auditing for their suppliers, many of which were multi-million pound global businesses. It gave me the privileged position of having a bird's eye view of many different businesses, as well as a hands-on advisory role (plus a wealth of stories of shenanigans on visits to suppliers around the world – which sometimes get aired after a glass of wine or two!)
Following some time out to spend time with my children I then retrained as a Master Practitioner of Neuro Linguistic Programming (NLP) and Hypnosis. Although I didn't pursue therapy as a career for long, what I learned about human behaviour has been invaluable since my return to marketing – because understanding what makes people tick IS marketing 101.
I set up More Business Buzz in 2012 to help SME business owners get better results (in other words more customers and sales) using the powerful web marketing strategies now available. Originally structured as a full service Digital Marketing Agency, the focus of the business has now become more refined. Rather than trying to be a Jack-Of-All-Trades I realised that in order to create a business that works best for me, my family, AND my customers I needed to 'Own' what was becoming increasingly obvious was my specialised skill-set.
These days I work with clients on high level strategy, consulting and done-for-you agency work in the sphere of Facebook Advertising, Funnels and Lead Generation aka getting more Leads and making more Profits – whilst still delivering great value and working with integrity. (Note – if you're thinking of working with me I have a strict no cheese, no hype, no BS claims policy! And I'm known for being a straight talker  – firm but fair – which my clients tell me is a good thing!)
When I'm not knee-deep in marketing campaigns with a cup of tea at hand, I'm generally found in wellington boots grappling with my nemesis the creeping buttercup weed in the garden, trying to catch our horses with my twin teenage girls, or fetching the cows in on my husband's working dairy farm in beautiful Pembrokeshire, Wales. I am also the obedient and well-trained human of  2 very lazy dogs who can often be found snoring under the desk in my office.
Details, Details – The Birdseye View Of  What You Get When You Work With Tanya
Marketing Strategy
Clarity and focus to see where you are, what you need and how it's best achieved, in the simplest most elegant way for your business
Funnel Creation
The mechanics and magic of starting with a group of 'cold' prospects and ending with a group of committed clients at all the different price points of your offerings.
Ads And Traffic
The lifeblood of any business this is the science and art of bringing your marketing to life, and consistently keeping your funnel full
Want To Explore If We're A Good Fit For Your Business Goals? LETS'S TALK
Get in touch to book yourself in for a valuable complimentary Marketing Strategy Consultation where we can go over your Business Model and Goals to see if we're a good fit (and rest assured, if we aren't I'll be straight and tell you, and suggest some alternative options for you).
Whilst we always use our proven core pillars in our Clicks To Growth System, our campaigns are always bespoke, because every business is different, and so deserves a tailored approach.