Who Is Tanya Smith-Lorenz
and is she the right person to help YOU?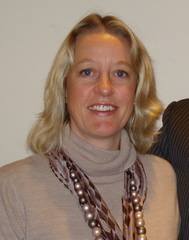 If you're looking for help with conversion focused direct response copy for
Landing Pages
Sales Pages
Emails
Facebook Ads
Marketing Funnels
read on….
I specialise in taking that awesome product or service you're itching to get into the world to serve your tribe with, and crafting the marketing copywriting around it.
I take the research and data around what your audience wants, and marry it with the fears, hopes, and conversations they're having inside their head, and pull out the message which speaks to their desires.
In short what I do is designed to move your audience from 'meh…whatever' to 'YES please, now! '
We're a Great Fit
You might be wondering what type of businesses I work with, and have achieved great results for?
I typically work with business owners who would call themselves 'Experts' in their niche and are the face of the business.
My clients generally have a small team, are successful and what they do, and understand that marketing is an investment rather than a cost so they are willing to invest in the best help they can get. They want to stay focused on what THEY do best, and bring in help for the other areas of their business.
Previous clients have included:
Carrie Wilkerson (award-winning author, speaker, Forbes-named small business influencer)
Ed DeCosta (executive coach, speaker, author and educator)
Stefanie Somers (America's top pageant jewelry designer, and creative business coach)
Leanne Ely (nutrition, health & wellness expert, author and speaker)
Steve McDonald (marketing coach and creator of LeadKlozer Automated Lead Tracking System)
Janet Lavore (founder and president of The Christian Coach Institute)
and I have created marketing campaigns for businesses as diverse as:
Executive business coaches
Nutrition experts and Menu Planning
Children's confidence coaching
Lead Tracking Software-as-Service
Bespoke pageant jewelry
Pet memorial glassware
Luxury holiday accommodation
Premium wild bird food
A large independent retail store
and more…
If you're looking at this nodding along and thinking – yep, that's the sort of business I have too – then chances are good that we'll be a great fit and I can help you with your marketing and copywriting.
I don't bite, so if you've got big plans to grow your business, and you want more clicks, leads, customers and sales, the best thing you can do now is get in touch for a discovery call and we can explore whether that's something I can help you achieve.
The Voice of Your Business
Although I deal in words it is important that those words are congruent with the 'voice' of you, your brand, and your business, and comes across in a way which resonates with your audience. I am well practiced in quickly grasping what a client's product or service and brand stands for, and tapping into the client's style and voice. Analyzing voice-of-customer research is part of what I do to ensure that your message connects with your target audience.
I have worked with clients both in the UK and the USA so am adept at writing for these somewhat culturally different audiences. (Whoever said we share the same language was fibbing!)
Staying Current and Sharpening the Saw
I'm a big believer in investing in my ongoing development and staying current on best practices, especially in the fast-changing online world, both in copywriting and the wider realms of human behaviour and decision-making.
I have studied with and/or been mentored by some of the best in the world of Conversion Focused Direct Response Copywriting, including Joanna Wiebe (Copy Hackers), Colin Theriot (Cult of Copy), Ben Settle, Teresa Misty and Vicky Fraser to name a few.
I'm the person who enjoys watching the ads in the ad-breaks, reads the ads in magazines and is always studying why something moves people to buy-in, then buy.
What Got Me Here
Experience is something which can't be shortcut, and I'm fortunate that my route to 'the here and now' has given me insights and skills aplenty for my business today.
After graduating with an Honours Degree in Marketing in the '90's I went on to work for one of the top UK national food retailers for a decade, doing high level process auditing for their suppliers, many of which were multi-million global businesses, which gave me the privileged position of having a bird's eye view of many different types of businesses, as well as a hands-on advisory role with them.
Following some time out after having my children I retrained as a Master Practitioner of Neuro Linguistic Programming (NLP) and Hypnosis. Although I didn't pursue therapy as a career for long what I learned about human behaviour has been invaluable since my return to marketing and copywriting – because understanding what makes people tick, and moves them to make decisions is a huge part of conversion marketing.
I set up More Business Buzz in 2012 to help SME business owners get better results (i.e. more leads, customers and sales) with their marketing. Over time I have refined my expertise and narrowed the focus of my own services and consulting to online marketing strategy and conversion focused direct response copywriting.
Keeping It Human
You want a professional to work with of course….but we're also humans, right?
If we were chatting over a cuppa (Earl Grey thanks) this is what you'd see…
I LOVE digging into clients' businesses, finding the treasures that help them be more interesting to their audience, and helping them get their message out so they can sell more stuff, and ENJOY their business (because there's not a shred of evidence that says being in business can't be fun).
Conversion Copywriting is my happy place when it comes to work – I've spent years learning from the best, and crafting copy that gets results for my clients and my own business too, including Facebook Ads, Landing Pages, Salespages and Emails.
I'm Mum to twin girls – they are my greatest delight in life, keeping me young at heart and teaching this ol' timer something new every day. And let's face it; parenting is one of the toughest gigs ever when it comes to persuasion and getting buy-in!
I live on a farm (married to a Dairy and Beef Farmer) so can frequently be found wearing wellington boots chasing animals who are intent on getting into the next field, where naturally the grass is greener. We are based in glorious Pembrokeshire – it's the only coastal National Park in the UK, which serves my walking habit very well indeed.
I'm learning how to draw cartoons in my spare time, because….cool and fun. If you follow me on Facebook no doubt you will have already met Bob, my long-suffering terrier who features in many of them.
My mantra is "Let's crack on" and I like people who have a 'let's crack on' philosophy too. (If you've never heard of this delightful British slang, it means let's get on with it. Our version just sounds better!)
Over to you now…
If you want more clicks, leads, customers and sales and you have a project that needs some excellent conversion copy to bring it to life I recommend you get in touch for a discovery call pronto.
You can find out more about how I work and my process HERE.
The Birdseye View Of  What You Get When You Work With Tanya
Marketing Strategy
Clarity and focus to see where you are, what you need and how it's best achieved, in the simplest, most effective way for your business
Conversion Copy
The art and science of compelling marketing messaging which engages your target audience, connects with their wants and desire, and motivates them to take action with you
Results Focus
Get more clicks, leads, customers and sales as you also build connections, community and loyalty with your tribe
Want To Explore If We're A Good Fit For Your Business Goals? LETS'S TALK